Enjoy delicious French dishes in Odense's cosiest restaurant. All days from 17.30 to 21.30.
At Brasserie Bordeaux in Odense, we offer an authentic French dining experience in our charming and atmospheric surroundings. Our cozy restaurant is centrally located in Odense, and we want to invite our guests to take a culinary journey to the south of France. See our evening menu below.
ENJOY YOUR DINNER IN ODENSE'S MOST ATMOSPHERIC RESTAURANT
With the restaurant's rustic and inviting premises, Brasserie Bordeaux is a real gem in Odense. The decor is classic French with dark wooden furniture, soft lighting and romantic details that create the perfect atmosphere for an atmospheric dinner for two or a cozy evening in good company.
Our menu at Brasserie Bordeaux offers a wide selection of French dishes, made with love and consideration for the authentic nuances of taste. Here you can enjoy classic French dishes such as escargot, coq au vin and many more, as well as a host of other delicious dishes, all prepared with the best ingredients and served with a touch of elegance.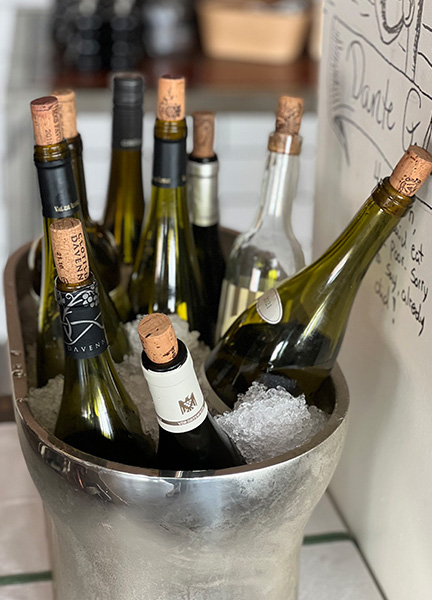 In addition to a great focus on the food, we are very keen on ensuring that our guests can enjoy the perfect glass of wine with the dishes. Our carefully selected wine list presents an exciting selection of both well-known and lesser-known French wines. As a true French restaurant, we attach great importance to creating the perfect wine experience for our food, and the staff is always ready to guide and recommend the best wines for the food. See the wine list here.