Your French restaurant in Odense.
Welcome to Brasserie Bordeaux, an authentic French restaurant located in the heart of Odense. Our restaurant in Odense is known for its charm, warm atmosphere and culinary experiences, and our ambition is to be one of the best restaurants in Odense.

Follow us on Instagram and Facebook – for more French gastronomy in your feed.
Authentic French Restaurant in Odense
As a real French restaurant in Odense City, we are proud to serve classic French dishes that are made with care and love for French cuisine. Our skilled chefs use only the finest ingredients and traditional cooking methods to ensure that our guests get a genuine French dining experience every time they visit our restaurant in Odense.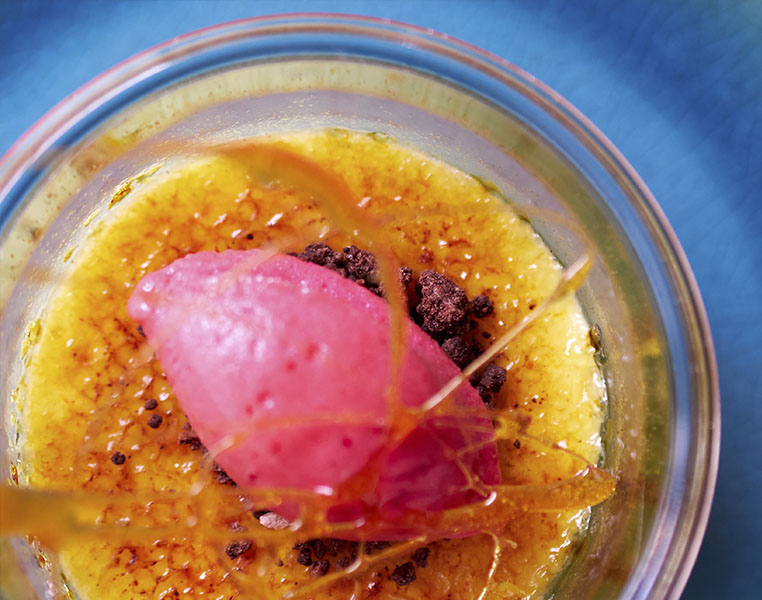 Please book here to ensure a table at one of Odense's best and coziest restaurants, Brasserie Bordeaux. You can book for breakfast, lunch and dinner.
If you are booking for more than 8 guests, please contact us by email at booking@brasseriebordeaux.dk
Our menu changes with the seasons and you can always see the updated menu here.
We want Brasserie Bordeaux to be your go-to French restaurant in Odense. We aim to do this by providing you with a relaxed, French atmosphere – just as you would find in Bordeaux. You will experience simple French cooking of the highest quality.
We will also give you the opportunity to try various French specialties at reasonable prices.
Our restaurant serves breakfast, lunch and dinner, so you will always find a lively atmosphere at Brasserie Bordeaux. You can also enjoy a cup of coffee, a glass or wine or a drink in the restaurant.
We welcome all of our guests whether for private or business arrangements.
NEW RESTAURANT IN ODENSE WITH HIGH AMBITIONS
We are a new restaurant in Odense with high ambitions. At Brasserie Bordeaux, we want to be more than just a good restaurant that serves delicious French dishes. As a new restaurant in Odense, we wants to create a unique experience for our guests by offering exciting events and activities such as French wine clubs and other events that can give our visitors a deeper understanding of French cuisine.
We look forward to welcoming you to our new restaurant in Odense and sharing our passion for authentic French cooking, a cozy atmosphere and exciting experiences that provide a unique overall experience.
Do you want to treat someone well? Buy a gift card for our restaurant at Nørregade 39! The gift card is guaranteed to be a good gift and can be used both for a delicious dinner or for one of our many events and wine clubs!
*the gift card cannot be exchanged for cash.
ONE OF ODENSE'S BEST PLACES TO EAT
Our restaurant in Odense is also known as a popular place to eat in Odense, where both locals and visitors can enjoy everything from a delicious brunch and lunch to dinner and a tasty cocktails to start a festive evening. Our location in the middle of the city centre, we are part of the vibrant gastronomic environment of restaurants and cafés that Odense offers.
So if you are looking for an exceptional dining experience in Odense, Brasserie Bordeaux is the perfect place to eat in Odense for you. Visit us and let us pamper your taste buds with our exquisite French dishes and extraordinaire service. We look forward to welcoming you and giving you a memorable experience at our restaurant in Odense.
You can get a taste of France at our brasserie and restaurant in Odense for breakfast, lunch or dinner every day of the week.
SUNDAY – THURSDAY
From 10:00 a.m. to 11:00 p.m.
FRIDAY – SATURDAY
From 10:00 a.m. to 2:00 a.m.